ZADE SHAMMA ENDOWED SCHOLARSHIP FUND
Zade Julia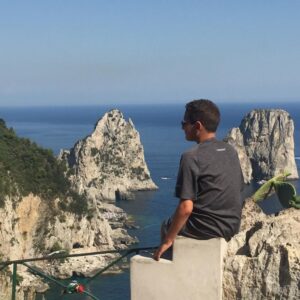 n Shamma passed away suddenly in September 2021, just two months shy of his 17th birthday. He was an outstanding student who excelled in everything he set his mind to including academics, computer sciences, and sports. He also was a firm believer in the value of an education and had already decided to pursue a degree in business.
To honor Zade's memory and dreams, his parents, Dr. Fayek and Zein Shamma have created this endowed scholarship fund in his name to support students interested in studying finance and business at the Lebanese American University. They chose LAU due to the current circumstances in Lebanon, knowing that young people there now face unprecedented difficulties in pursuing higher education.
We are grateful to Zade's family and the community who have donated more than $123,000 to launch this fund. Your contributions ensure that the Zade Shamma Endowed Scholarship Fund will continue to grow and generate much-needed aid.
.
IVF MICHIGAN & OHIO FERTILITY CENTERS' PATIENTS

Donate $100 to
Zade's Scholarship Fund for a
$200 credit at
IVF Michigan & Ohio Fertility Centers
The credit may be applied to any treatment services.
Semen analysis and outside services are excluded.
You may donate one time per year.
Not valid on previous bills/collection accounts
The credit may not be transferred
from one account to another account.
Not valid at our Cheboygan/Petoskey locations.
Your donation is tax-deductible.