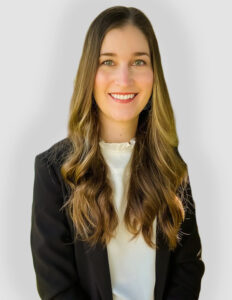 Dr. Andrea Starostanko
REPRODUCTIVE ENDOCRINOLOGIST
Dr. Andrea Starostanko is a physician specializing in Reproductive Endocrinology and Infertility. Dr. Starostanko treats patients in Grand Blanc, Macomb, and Dearborn. Her research in the field of Reproductive Endocrinology and Infertility has been presented at numerous national conferences including the annual American Society for Reproductive Medicine (ASRM) and the American College of Obstetrics and Gynecology (ACOG) meetings. Her clinical and research interests include fertility preservation, In Vitro Fertilization (IVF), diminished ovarian reserve, and the immunologic basis of endometriosis. Dr. Starostanko believes that infertility is a medical diagnosis for which all patients deserve equitable access to the diagnostic and treatment modalities available. She participates in national advocacy events to increase awareness about infertility with the hope of improving coverage for fertility treatments. Dr. Starostanko looks forward to helping patients and couples achieve their fertility goals and believes her personal and professional experience with infertility treatments will enhance her ability to support patients during what can be an emotionally and physically challenging time.
EDUCATION
Dr. Andrea Starostanko earned her undergraduate degree from the Michigan State University in East Lansing. She received her medical degree from Michigan State University College of Human Medicine. Her residency in Obstetrics and Gynecology was completed at Saint Joseph Mercy Hospital in Ann Arbor. Dr. Starostanko completed her fellowship in Reproductive Endocrinology and Infertility at the University of Cincinnati.
MEMBERSHIPS
American Society of Reproductive Medicine (ASRM), American Congress of Obstetricians and Gynecologist (ACOG), Society for Reproductive Surgery (SRS), Society for Reproductive Endocrinology and Infertility (SREI), Alpha Omega Alpha (AOA) Honor Society.